Last night after finishing the editing of the pics I clicked that day, I felt like listening to a song- "Kitni baatein yaad aati hai" by Sadhana Sargam and Hariharan. (Btw I will upload the pics after some days 😉 as I don't feel like doing it now) This song I have hardly listened, maybe on radio. Last night it's tune just popped up in my head. It's a soothing song with soulful voice of Hariharan and Sadhana and soothing music by Shankar-Ehsaan-Loy. For an hour I listened to it. Night was cool, quite and best time to take a walk down the memory lane.
The voices of the singers and the tune is the soul of this music and the first two stanzas. It creates a magic which triggers the nostalgic area of my brain. When I was a kid, I could not make close/best friends. Emotionally connecting with people was hard luck. Whom so ever I chose, something would happen and I would be on my own. A lonely kid with loads of friends. :p
When I listened to this song, I had a vivid imagination of green grass, blue sky, a shining sun, distant mountains and trees. It was spring time and I was under the shade of a tree running around, playing with my mother(Mother nature 🙂 ). I was happy like never before, laughing like never before as I was still a 4yr kid.
Whenever I listen to such type of songs or when I see the rays of the setting sun on my room walls, I always have this memory/imagination. Technically it can't be termed as nostalgia as it's an imagination but my heart do not agree. The emotions, wet eyes tells me that it's a nostalgia. No matter how much I have grown, how many people I may have in my life, the real happiness is felt when I live in this vivid imagination, playing with my mother, giggling and laughing. It's the purity that can't be touched.
Childhood has innocence which makes it different from rest of the stages of life. In present time, kids are robbed of their innocence. It's the innocence that brings colours to life where you connect at a higher level far more away than the material level. If I'm asked how do I see my death then I would describe it as,
When I die, I would like to be a baby sleeping in the arms of my mother. Where I would sleep peacefully forever, free from all the vices and under divine motherly love.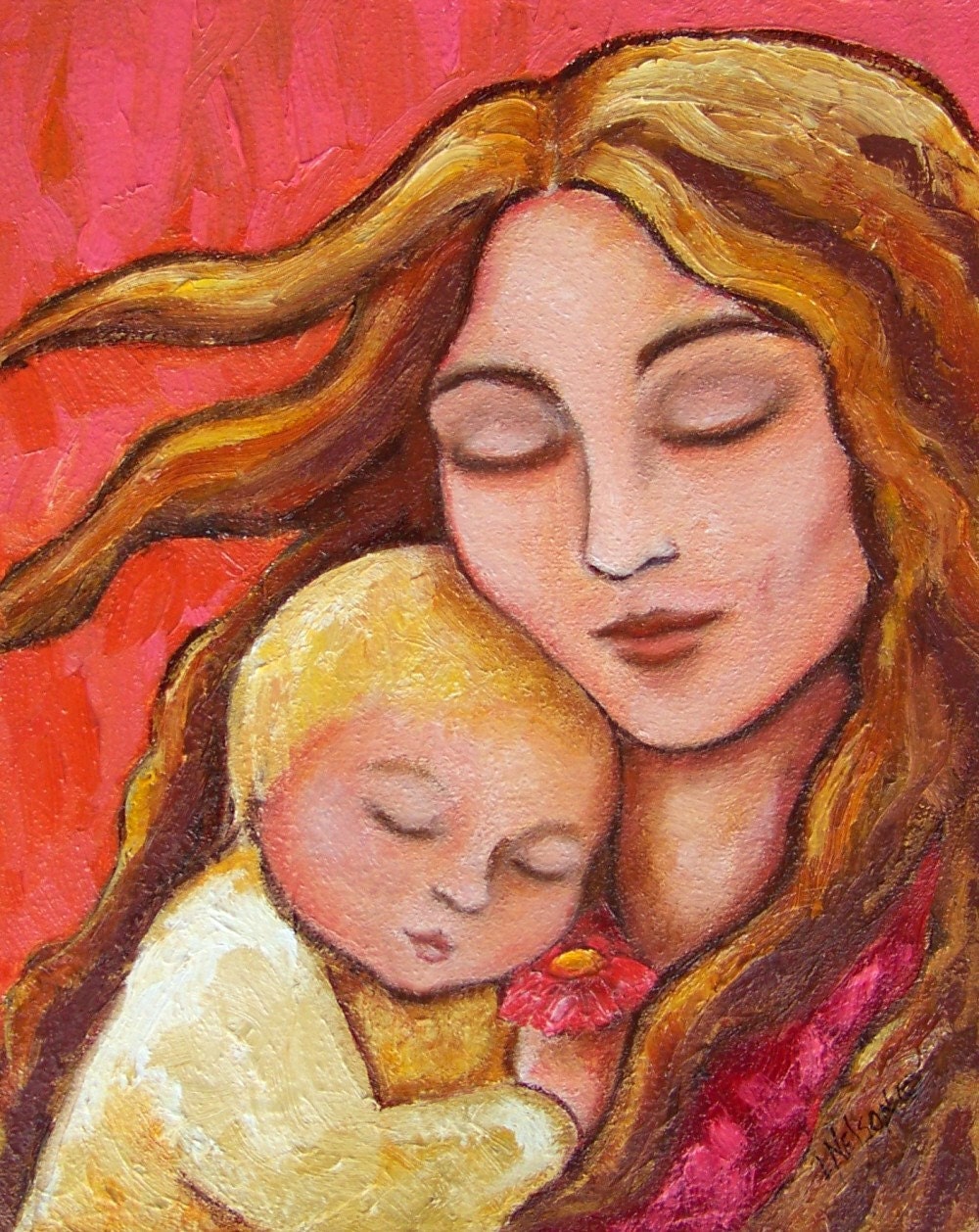 Stay happy. stay blessed 🙂